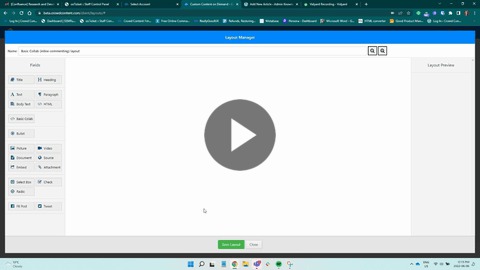 How to: Insert a comment using the new collab feature
Adding comments to a Crowd Content order is a great way to give feedback or ask questions about the document. A comment box will appear where you can type your message. Comments can be replied to, and you can even resolve them when they're no longer needed.
1) Highlight your text and click the comment button
To add a comment to your order, simply highlight the content that you'd like to comment on and click the speech bubble icon with the "+" sign at the top of your toolbar.
2) Click into the comment box and add your comment
Click into the comment box where it says "Say something…" and start typing.
Once you're happy with your comment click the blue "Save" button.
3) Make changes to your comment
If you want to change the text in your comment click the "…" icon on the top right-hand side of your comment. This will reopen the text box and you'll be able to make changes.
4) Delete your comment
If you want to delete your comment entirely click on "Delete conversation" under the "…" menu.
5)Hide/ view all comments
To have a more streamlined view of your content, you can hide the comments by clicking on the speech bubble icon (without the "+" icon). This will expand your content view and hide the comments.
NOTE: you'll still see the highlighted text to indicate that there is a comment on that section.